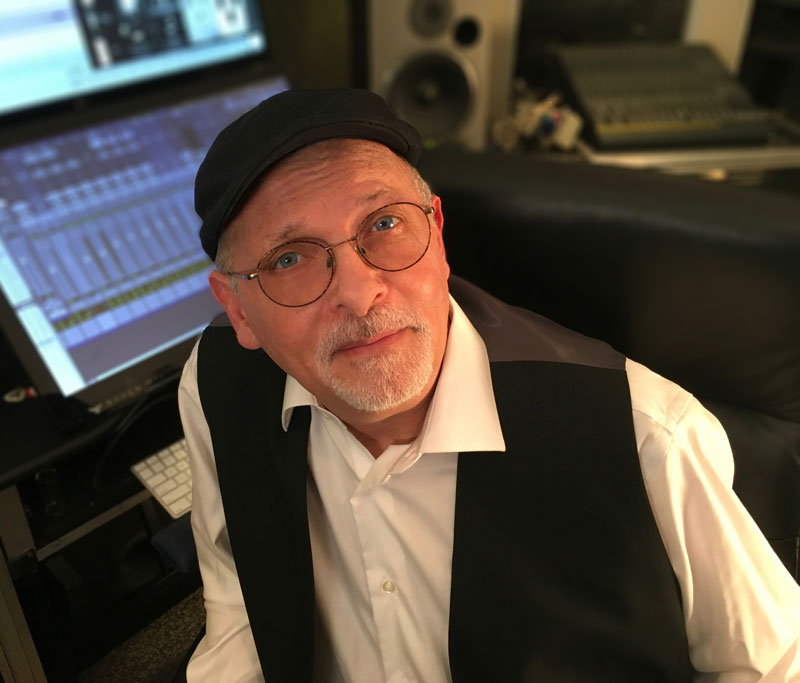 Jeff Silverman is Founder, Owner and Operator of Palette Music Studio Productions (MSP), Virtual Studio Networks (VSN) and Co-Founder of Palette Records with artist Debra Lyn, "A record label formed by artists – for the artists." He is a veteran producer, engineer, songwriter, accomplished musician, singer and music/audio editor and composer for film and TV. He is also a former (LA) Motown staff writer and has nearly 40 years' of experience in the music industry.
Jeff is proud to be a voting member of The National Academy of Recording Arts and Sciences – Producers & Engineers Wing, SAG-AFTRA and NPN (Nashville Publishers Network). He is an award winning producer and songwriter and has worked on gold, platinum album projects for artists such as Rick Springfield, The Allman Brothers, B.J. Thomas, Nick Gilder, Boyz to Men, David Cassidy, George Clinton, Paula Abdul, Prince and Stephen Bishop. For more info, see Discography.
Songwriter Credits
 include: Rick Springfield, Nick Gilder, B.J. Thomas, Kevin Raleigh, Brenda K. Starr, "Rags To Riches" (theme song), "Losin' It" (theme song), Shelley Duvall's "Bedtime Stories" (theme song and episodes), "Santa Barbara" TV show (several cuts with Indie artiste Aeone), Chico and Bunny Debarge, Shari Belafonte, Chris Norman, Tim Weisberg, and Philippine based Viva Recording artists Jaya and Donna Cruz. He has also had songs on soundtracks such as "License To Drive", "Youngblood", "TJ Hooker", and "Nobody's Fool".
Jeff Silverman has recently upgraded Palette MSP to the latest Dolby Atmos 7.1.4 and Spatial Audio formats. This Atmos object based mixing has now become the new sought-after immersive audio format for places such as Apple Music, Tidal & Amazon Music. Click video to learn more. Jeff's Spatial Audio 2 track mixes can be heard with or without headphones although headphones are always more immersive! 🙂
Read More
Apple TV+, HBO Max, VUDU and even Mercedes Benz have all begun to embrace Dolby Atmos! These mixes offer a "one size fits all audio experience, which enables 1 audio file / stream to be converted to any hardware source automatically. So, it will detect whether the listener is using stereo speakers, headphones the 7.1.4 surround (7 speakers, 1 sub and 4 ceiling speakers) and higher. With Dolby Atmos 3D immersive mixes, you are now able to listen to a mix and feel like you're sitting right on stage with the band, or like you're at a live concert, giving an entirely new audio experience!
The trailer above has been mixed in Dolby Atmos and what you're hearing is a 3D Binaural re-render from the original Dolby Atmos ADM master file. For more information: CLICK HERE
Palette MSP and Virtual Studio Networks (VSN), located in Mt. Juliet / Nashville, Tennessee, offer world-class music studio production services driven by the talents of their founder, Jeff Silverman.