Dolby Atmos / Spatial Audio Mixing & Mastering
"This is a completely new way to create and experience music, freeing artists to be more expressive and experimental with their recordings. Dolby Atmos Music envelops the listener, bringing you inside the music and creating a visceral 'wow.'"
— GlobeNewswire
Dolby Atmos has been evolving quietly in the background for the past few years. I have been watching this take form to the point where it has now become a reality, currently being supported by Amazon Music HD and Tidal. And as of 6/21, Apple Music is NOW supporting Dolby Atmos with their Spacial Audio. Many artists in multiple genres have embraced this new immersive format such as The Beatles (Abbey Road Anniversary Edition), Taylor Swift, Lady Gaga, Elton John, Billy Eilish to Bing Crosby and MANY more!!  And there are now Dolby Atmos / Spatial Audio playlists on Apple Music, Amazon HD and Tidal HiFi that range from Jazz, R&B, Country, Hip Hop to Pop and others.  Read More…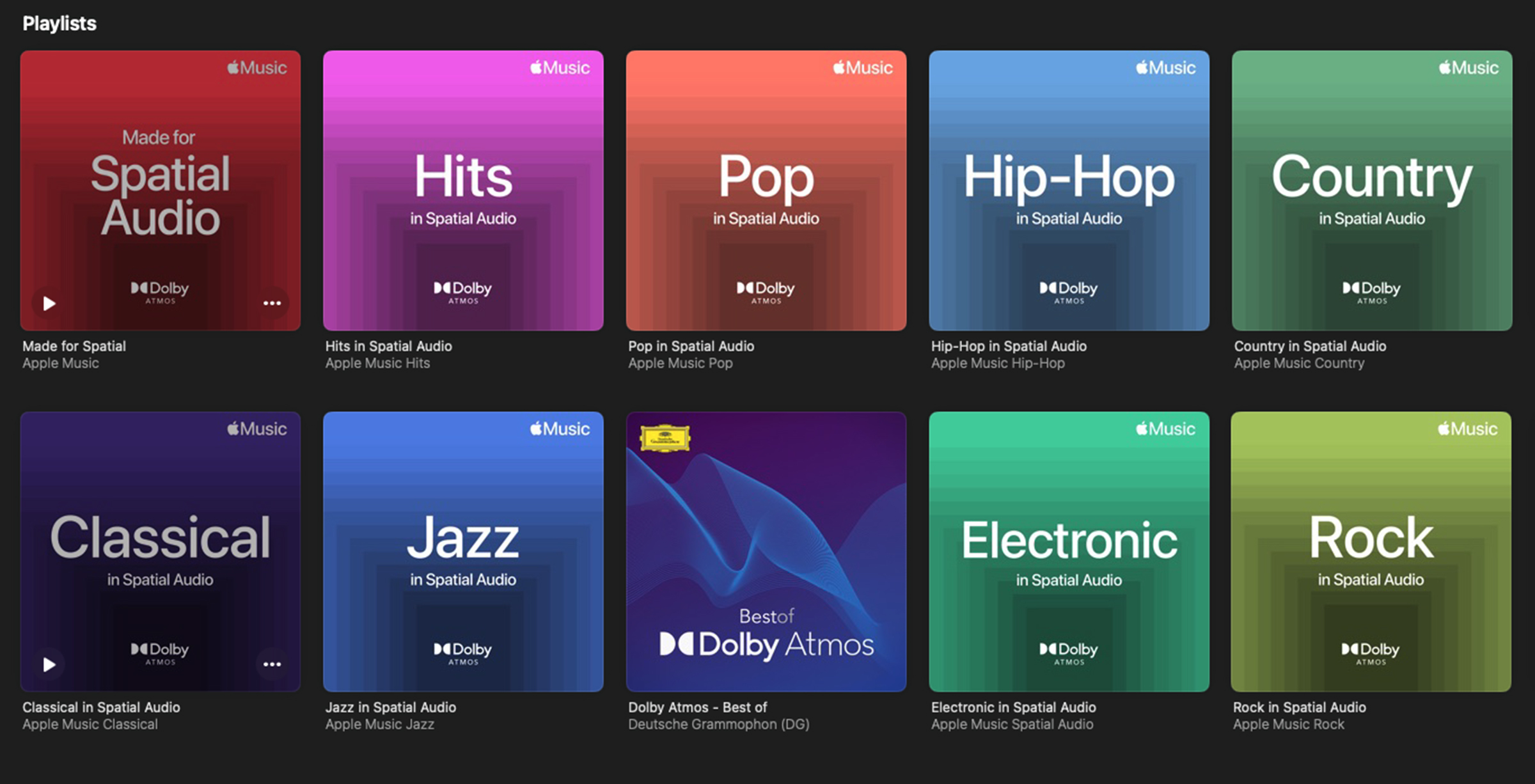 How can I save money by starting out with a Dolby Atmos mix?
When you initially mix in Dolby Atmos, you have more options available with your final ADM mix. A Dolby Atmos mix can be re-rendered in many different formats such as Atmos mp4's, 5.1 and the two 2 track formats, 3D Binaural and Stereo mixes. Jeff prefers mastering his 2 track mixes in 3D Binaural, which can be played the same as a stereo file and can be released anywhere in the world. Of course, you have the choice to re-render, master and release your 2 track stereo version instead. By mixing in Atmos first, you can save time and money verses doing your stereo mix first and then moving over to your Dolby Atmos object mix, as this requires a completely different set up. Call Jeff for more info and ideas on how to get the most out of your music and budget!
Here are just a few of the Country Pop artists that have already embraced Dolby Atmos.
Try a free trial of Apple Music or Amazon Music and see many of your favourite artists mixed in Dolby Atmos!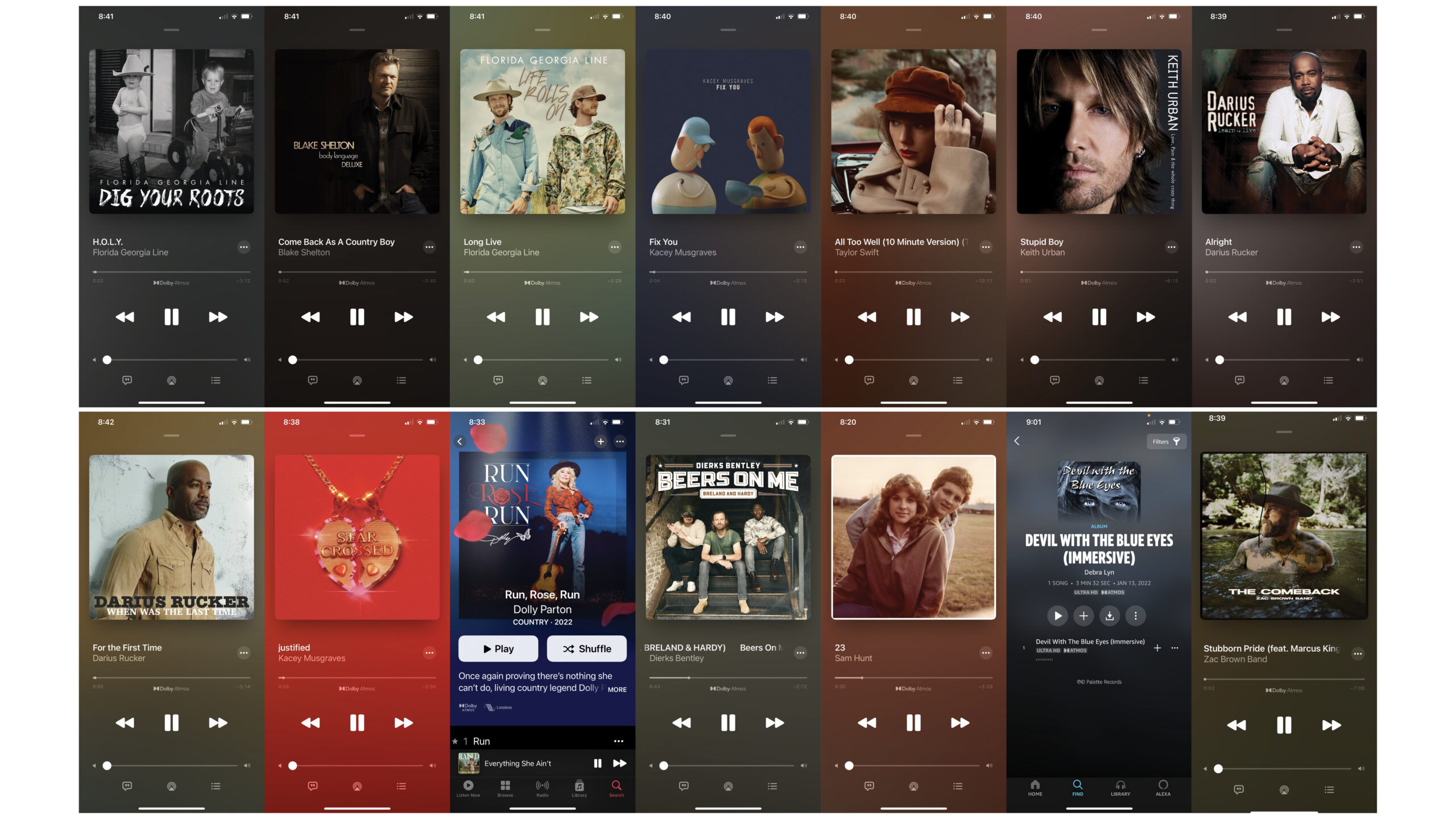 If you subscribe to
Apple Music
, you can listen to available tracks in Dolby Atmos, which creates an immersive, three-dimensional (spatial) audio experience on stereo headphones or built-in speakers.
CLICK HERE to know more a bout Spatial Audio with Dolby Atmos in Apple Music
In my opinion, Spatial Audio is Apple's interpretation of Dolby's 3D binaural settings, which the producer/engineer manually assigns for each track during a mix. Currently, Spatial Audio is not set up to read these manual assignments (off/near/mid/far) so therefore, it's the listener's personal choice if they want to listen with Spatial Audio or listen as the music was intended to be heard, in pure Stereo or Dolby Atmos. But regardless of choice, having Dolby Atmos available to us as music Producers and Engineers, is a huge step forward for our industry, the creatives and all of our listeners!
Please get in touch with Jeff Silverman if you would like to discuss mixing your next project in Dolby Atmos 3D immersive!
Below are some helpful resource links:
Why Dolby Atmos – Jeff Silverman – IC 2022 Magazine Article
A Deeper Look at Dolby Atmos Music
Jeff Silverman/Palette Studio is a Certified Apple Digital Masters Mastering House, Approved by Apple, Inc.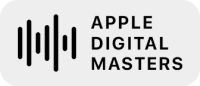 Palette MSP and Virtual Studio Networks (VSN), located in Mt. Juliet / Nashville, Tennessee, offer world-class music studio production services driven by the talents of their founder, Jeff Silverman.