About Jeff Silverman / Palette MSP and VSN
Mt. Juliet / Nashville, TN U.S.A.
About Jeff Silverman
Owner, Operator Jeff Silverman is a Nashville producer who has worked with some of today's top artists. In particular he has a 40+ year working relationship with Rick Springfield. He played lead guitar, sang and toured with Rick back in the day, and has co-written and produced countless songs since. They both even released a co-artist album on Frontiers Records together called From The Vault (A collection of Works by RS and JS). In addition to his normal production work, he has pioneered the process of recording artists remotely, and has clients all over the world. Even before the COVID-19 lockdowns he was producing sessions where the client and the players were thousands of miles apart.
NARAS Member (The Grammys®)
Jeff is proud to be a voting member of The National Academy of Recording Arts and Sciences – Producers & Engineers Wing, SAG-AFTRA and NPN (Nashville Publishers Network). He is an award winning producer and songwriter and has worked on gold, platinum album projects for artists such as Rick Springfield, The Allman Brothers, B.J. Thomas, Nick Gilder, Boyz to Men, David Cassidy, George Clinton, Paula Abdul, Prince and Stephen Bishop. For more info, see Discography.
Palette Music Studio Productions (MSP)
Located just 20 minutes East of Nashville, TN, the studio is equipped with Pro Tools HD, 2 HDX cards, Focusrite Red 8Pre, Focusrite R1 and a massive amount of plug-ins and software. Services include mixing Stereo, 3D Binaural and Dolby Atmos 7.1.4 surround audio, digital audio mastering, engineering, music editing/composing for film and TV as well as music production, artist development and songwriting.
Palette Studio can provide anything from an acoustic guitar and vocal recordings to multi-instrument, full production recordings depending upon your needs. Since every project entails different services, Jeff takes the time to have a pre-production meeting with you first. Then he gives you a written estimate with all costs itemised before your project starts. Please contact Jeff with any questions or for more information on rates.
Virtual Studio Networks (VSN)
Virtual Studio Networks (VSN) online virtual recording studio, allows Jeff Silverman to interact and work with artists and musicians anywhere in the world – with the ability to stream high fidelity to HD audio to and from your computer!
With the new VST Connect Performer free software, you can now record directly to Jeff's DAW / computer, in the comfort and safety of your own home/studio!
No complicated set up on your behalf – you can listen with the sort of quality needed to make your mix & mastering real time tweaks. In addition, you can visually participate in live sessions in Palette studio utilizing very common programs like SKYPE, FACETIME, ZOOM, etc.
By keeping your sessions remote in part or in whole, think of the thousands of dollars you'll save on travel expenses, hotels, lost work etc.
Jeff will walk you through a couple of different streaming options that work best for your personal set up (first time for free ). But you will need a desktop and/or laptop computer, mic (built in computers or external), a webcam (optional) and a good set of headphones!
Getting Started:
If you require assistance with your current / next music project and would like to discuss the VIRTUAL STUDIO NETWORKS solution, please contact Jeff at info@VirtualStudioNetworks.com
Jeff Silverman/Palette Studio is now a Certified Apple Digital Masters Mastering House, Approved by Apple, Inc.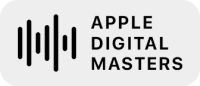 *** PLEASE CALL TO SCHEDULE AN APPOINTMENT ***
(615) 681-4061
Palette MSP and Virtual Studio Networks (VSN), located in Mt. Juliet / Nashville, Tennessee, offer world-class music studio production services driven by the talents of their founder, Jeff Silverman.