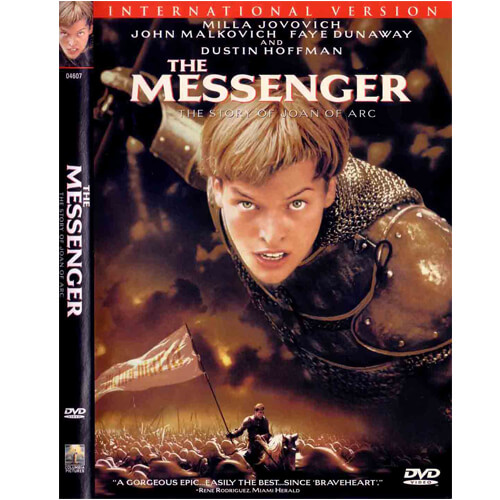 The Messenger - The Story of Joan of Arc
Gaumont Studios – 1999
Skills: Trailers
Composer/Producer: Aeone for Angleterre Music
Mixed Music, Music Editorial by: Jeff Silverman
Comments:
"The Messenger" tells the story of Joan of Arc, the famous 15th century French war heroine and religious martyr and follows her from her youth to her rise as a leader in the French army to her eventual execution by being burned at the stake . The film was released in October 1999 and starred Milla Jovovich, John Malkovich, Faye Dunaway and Dustin Hoffman. "The Messenger" won two César Awards for Best Costume Design and Best Sound and was also nominated for six more César Awards for Best Cinematography, Best Editing, Best Film, Best Music Written for a Film and Best Production Design.
"Messenger" also won two Lumiere Awards for Best Director and Best Film and was nominated for two Las Vegas Film Critics Society Awards for Best Costume Design, Best Production Design and won the Golden Reel Award for Best Sound Editing.
Palette MSP and Virtual Studio Networks (VSN), located in Mt. Juliet / Nashville, Tennessee, offer world-class music studio production services driven by the talents of their founder, Jeff Silverman.