Anime Before and After Samples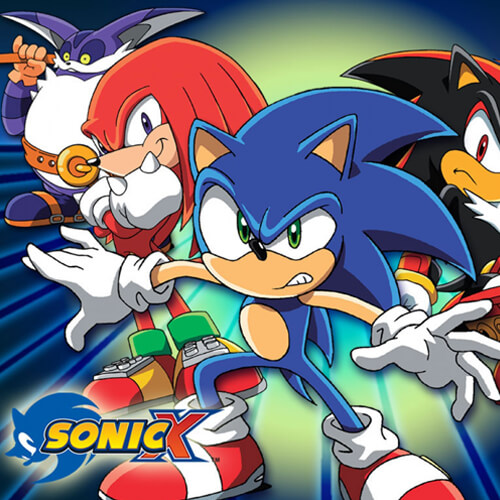 Sonic X - 4Kids Entertainment - 2003
Skills: Music Editor / Composer
(43 Episodes)

Comments:
"Sonic X" is a Japanese anime series based upon the video game, "Sonic the Hedgehog." The series follows Sonic and his friends as they try to protect the Chaos Emeralds from the evil Doctor Eggman.
4Kids Entertainment licensed "Sonic X" in 2003 for distribution in the United States. The series was distributed on DVD by FUNimation, Alliance Films in Canada and Warner Home Video in the UK. The series featured original music and English narrative utilizing 4Kids' in-house voice actors. These actors eventually became the official cast for Sega's Sonic games from 2005 – 2010.
4Kids also uploaded a preview for Japanese subtitled version of "Sonic X" in July 2009 and began releasing Season 1 in Japanese on their YouTube channel. The dubbed versions of the complete series and the first season in Japanese with English subtitles became available on the YouTube channel by June 2010.
These were removed in August 2012 and the complete series is now available on Hulu in Both English and Japanese. "Sonic X" has now been acquired by Saban Brands's Kidsco Media Ventures and airs on the CW's Vortexx block.
Like most of the 4Kids productions/shows, 8 – 10 episodes are produced with original score/composition. That audio is then given to editors to edit and sometimes compose new music for the remainder of the series.
RE: Avid Pro Tools snapshot of this session:
This example is completely edited. No original score to picture was done at all. The Avid Pro Tools section of this example shows the wall to wall music approach and stacking of cues upon other cues I had to implement in order to make the music work to picture. Hitting on as much action as possible was the MO.
Palette MSP and Virtual Studio Networks (VSN), located in Mt. Juliet / Nashville, Tennessee, offer world-class music studio production services driven by the talents of their founder, Jeff Silverman.