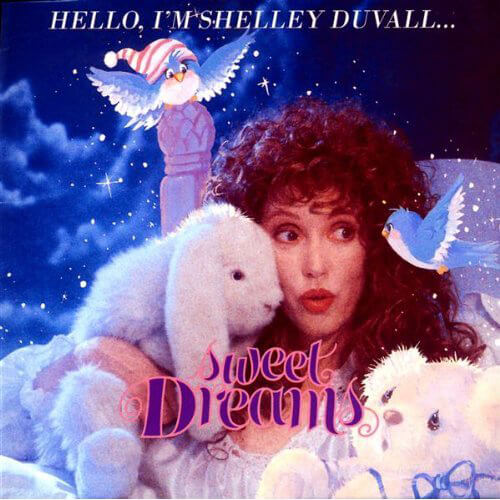 Shelley Duvall's Bedtime Stories
Showtime: 1992 – 1993
Skills: Children's Music
Music Editor & Composer: Jeff Silverman
(6 Episodes)
Theme Song: "Humpty's Theme"
Composed by: Shelley Duvall and Jeff Silverman

"Millions of Cats"
Animation music composed by Jeff Silverman
Comments:
Shelley Duvall's Bedtime Stories" was the 1992 Emmy Nominee for Outstanding Animated Program (for programming one hour or less), "Bedtime Stories" was also the recipient of the Cable ACE award in 1994 for Children's Programming Series – 6 and Younger and nominee for this same award in 1993.
The show features animated adaptations of over two dozen of some of the most beloved children's authors with an all-star roster of narrators such as James Earl Jones, Ringo Starr, Bette Midler, Dudley Moore, Jean Stapleton, Rick Moranis, Michael J. Fox, Morgan Freeman, Steve Martin, Billy Crystal and John Candy to name a few. "Bedtimes Stories" originally aired on television in 1992 and 1993 and was released on DVD in 2009.
Palette MSP and Virtual Studio Networks (VSN), located in Mt. Juliet / Nashville, Tennessee, offer world-class music studio production services driven by the talents of their founder, Jeff Silverman.