Featured Music Productions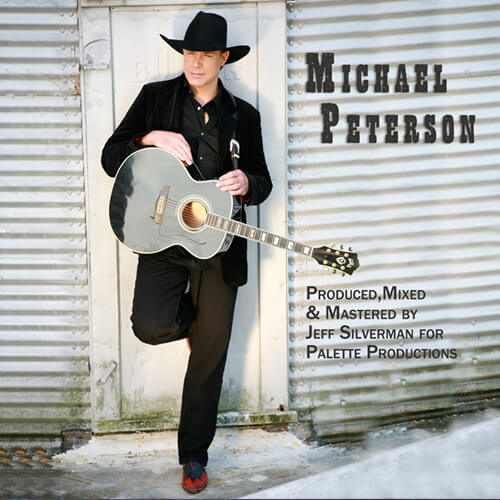 Michael Peterson - Jeff Silverman Production

Skills: Productions

Artist:
Michael Peterson
Song:
Hollywood Road
Songwriters:
Jeff Silverman, Michael Peterson and Scott English
Unreleased: 2011 - Current
Produced, Mixed and Mastered by:
Jeff Silverman, Palette Music Studio Productions (MSP), Nashville, TN
Performed:
All instruments except piano by Jay Vern and steel by Troy Klontz
Hollywood Road:
Comments:
Michael Peterson first made his debut on the Country music scene in 1997 with his self-titled album. Five Top 40 hits from this album charted on Billboard's Hot Country Songs including "From Here To Eternity" which went to number one. His album "Being Human" was released in 1999 and produced two more chart singles. Today Michael continues writing and performing. He had combined his love for music and entertainment in a unique school assembly program entitled "Tag You're It," a mixed multi-media, music, humor and audience participation experience which is backed by the U.S. Army.
Michael currently serves as National Spokesperson for the American Legion's "American Legacy" scholarship (Ensuring a College Education for Children of Fallen Warriors) and for the National Veterans Creative Arts Festival (NVCAF) a nationwide program through the V.A. encouraging both the Visual and Performing Arts as a pathway to expression and hopeful healing for wounded Veterans. Read more about Michael Peterson
Palette MSP and Virtual Studio Networks (VSN), located in Mt. Juliet / Nashville, Tennessee, offer world-class music studio production services driven by the talents of their founder, Jeff Silverman.