Featured Music Productions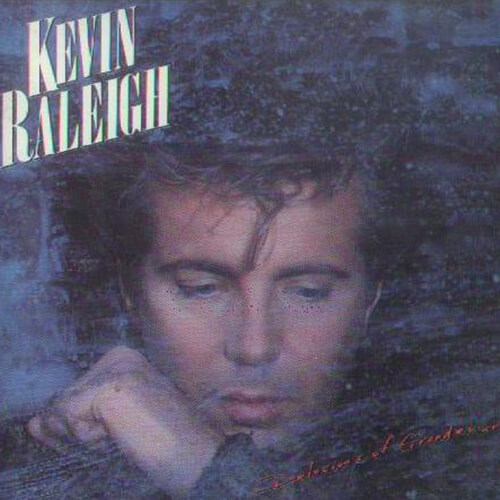 Kevin Raleigh - Delusions of Grandeur
Skills: Productions
Artist: Kevin Raleigh
Album: Delusions of Grandeur Atlantic Records - 1989
Comments:
"Anyone With A Heart" written by Kim Fowley was the first single from Kevin's first solo album, "Delusions of Grandeur." Kevin is best known as the main singer/songwriter for the Michael Stanley Band and is the writer for some of the band's most known cuts, including "Someone Like You", "When I'm Holding You Tight" and "He Can't Love You" which peaked on the Hot 100 at #33 in 1980. "Delusions" was released in the spring of 1989 and included "I Should've Know Better" and "the Art of War", two tracks produced by Pat Benatar's guitarist, songwriter and husband, Neil Giraldo who also worked with Kevin in 1977 in a band called Pictures. Another single from the album was "Moonlight on Water" which peaked at #60 on the Billboard Hot 100 in 1989.
About Kim Fowley:
Kim Fowley has a resume that's reads like a virtual who's who in the music industry and spans five decades. Kim has worked with as a record producer, songwriter and recording artist. Just a few of the artists he has worked with are: Warren Zevon, KISS, Helen Reddy, Alice Cooper, Leon Russell and Kris Kristofferson. Read more about Kim Fowley on Wikipedia
Notes from Jeff on "Anyone With A Heart:"
I usually play my own guitars, but on this project I decided to bring in guitarist Tim Pierce who I worked with in Rick Springfield's band. One of the things I really enjoy is working with professionals like Tim to collaborate on a project. It gives me the opportunity to come up with ideas that I might not think of myself and vice versa. I also brought keyboardist extraordinaire, John Philip Shenale into the project. Phil and I played on numerous records together including several by Rick Springfield. We also performed live with Redbone. Shenale is best known for his string arrangements with Tori Amos and as the producer Willy DeVille's last four records. He has also been featured on albums by Jane's Addiction, Tracy Chapman, Billy Idol, Janet Jackson, Diana Ross, The Bangles, Dionne Warwick, Buddy Guy, Robert Cray and John Hiatt to name a few.
Read more about Kevin Raleigh on Wikipedia
Listen to original "Before" and new mastered "After" version of "Anyone With A Heart"
Palette MSP and Virtual Studio Networks (VSN), located in Mt. Juliet / Nashville, Tennessee, offer world-class music studio production services driven by the talents of their founder, Jeff Silverman.