Featured Music Productions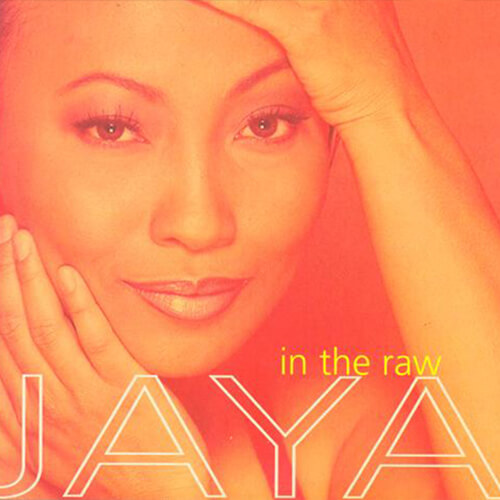 Nashville Record Producer Jeff Silverman and Filipino Singer Jaya
Skills: Productions Artist: Jaya Album: In The Raw VIVA Records - 1997
Song:
From This Moment On
Songwriters:
Jeff Silverman, Pamela Philips Oland
Produced, Engineered, Mixed and Mastered by:
Jeff Silverman at AmerAsian Studio, Inc., Philippines
Performed:
Guitars, Guitar Synth, Bass, Drums. Percussion
Additional Keyboards by:
Mel Villena
Arranged by:
Jeff Silverman and Mel Villena
Song: Together
Songwriter: Jeff Silverman
Produced, Engineered, Mixed and Mastered by: Jeff Silverman at AmerAsian Studio, Inc., Philippines
Performed: All instruments except Sax and Keyboards
Arranged by: Jeff Silverman and Mel Villena
Comments:
Jaya is also known as "Asia's Queen of Soul" and "Soul Diva." She is a Filipino soul music singer, dancer, rapper, actress, record producer and TV host. Jaya is one of the first Filipino recording artists to chart in the United States. Her debut single, "If You Leave Me Now" went to 44 on the Billboard Hot 100 chart. Born Maria Luisa Ramsey on March 21, 1969 in Manila, Philippines, Jaya became involved in show business as a backup dancer for her mother at the age of 10. She started doing solo performances when she was 13 and became the undefeated champion in the GMA-7 noon show, "Student Canteen." In 1985, Jaya and her mother moved to California where she continued her solo career. She signed a record deal in the US in 1989 and was christened "Jaya" by her American producer. In 1995, Jaya was asked to come to Manila to record an album and signed a record deal with Viva Records. "In The Raw" is the follow up album to her 1996 Philippine debut album which went nine times platinum (360,000 units; platinum is 40,000 units sold). "In The Raw" sold quintuple-platinum (200,000 units). Read more about Jaya on Wikipeda
About Pamela Philips-Oland:
Pamela Phillips-Oland: A career lyricist with hundreds of cuts by a wide diversity of artists. From Sinatra to Aretha, Peabo Bryson to Reba McIntyre, Simon Lynge to her current #7-with-a-bullet "Forever" on Billboard's Dance/Club Chart (by Deejay Ralphi Rosario featuring Frankie), she's a Renaissance songwriter who defies categorization with lyrics that cross all genres. She recently finished her first novel, "The Downfall of Oliver Hepz," and is known for her popular music industry books, "The Art of Writing Great Lyrics" and "The Art of Writing Love Songs." Her recent hits include the Danish "Don't Stop" by Jorgen Thorup, "Liquid Ice" by Britain's Got Talent's Charlie Green, and "I'll Be There For You" a duet by Philippine Idol Sarah Geronimo + Back Street Boys' Howie Dorough. She's currently collaborating on Broadway-bound "Real Women Have Curves, the Musical" with Tom Harriman based on Josefina Lopez's hit play and movie. Her Musical "The Soldier of Orange" ("Soldaat van Oranje"), also with Harriman, has been running since October 30, 2010 in a specially constructed theater in an airplane hangar near Amsterdam, Netherlands, and has sold nearly 1,000,000 tickets.
Palette MSP and Virtual Studio Networks (VSN), located in Mt. Juliet / Nashville, Tennessee, offer world-class music studio production services driven by the talents of their founder, Jeff Silverman.