Featured Music Productions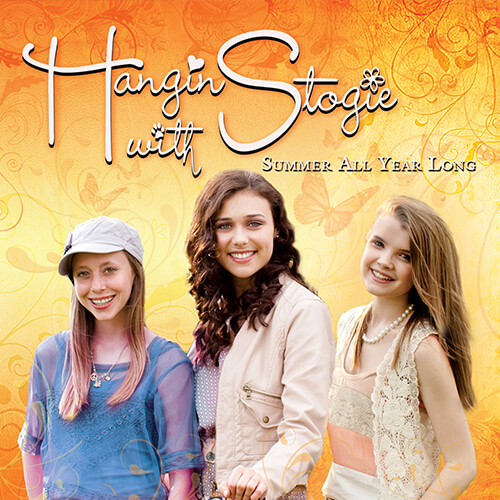 Hangin' With Stogie - Summer All Year Long
Skills: Productions
Artist: Hangin With Stogie
CD: "Summer All Year Long"
Comments:
When I was first introduced to Hangin With Stogie, I was presented with a scenario where the band had already recorded a number of songs but, needed to update and/or replace their vocal performances and improve the overall sound of their existing production. Artist development played a huge role in this project. The goal was to bring these tracks, songs, arrangements and most importantly, the girls performances to a higher level while creating a style and sound to the project that would match their vision.
Once we all did our initial pre-production meeting and mapped out a plan of attack, I proceeded to weed through each song and each track and repair, replace and augment the music before we even began addressing the vocals. I called in some of Nashville's finest musicians such as Tim Lorsch, Troy Klontz, TJ Clay, Dave Flint, Jay Vern, Jeff Taylor and more. Tyler Reese, Christina's brother, also performed some incredible guitar work.
Working with Tyler Reese and other great guitar players like Dave Flint, was a real treat for me. As a guitar player myself, and one that plays on a lot of my own productions, it's great to be in a room with people like these two guys, who leave their ego at the door and come in with LOADS of great ideas. More than anything, I enjoy and appreciate the willingness and professionalism to work as a team. I have experienced this same pleasure working with other amazing guitar players such as James Mitchell on the Debra Lyn project.
We knew some of the lead and background vocals would be replaced, but by the time the tracks were updated with their new "sound," it was very clear to us all that we needed to replace just about all of the vocals on the project. In the end, the CD came out sounding much more "radio friendly" with a sound that we all feel can fit into today's contemporary country /pop format.
Background on Hangin' with Stogie (HWS):
Hangin' With Stogie is an all girl, country pop band from Fredericksburg, Virginia founded by 10-year-old Christina Reese in March 2010. In the fall of 2011 Christina was joined by Kylie Westerbeck, and Megan Green. HWS has had a rapid rise to popularity with their talent, original music, and mature sound. HWS has been featured by Song Revelation's Artist Spotlight, Teen Groove on the Move, the Josie Show, and numerous other shows including News 4 Nashville.
HWS has also been featured in numerous publications in the US and internationally in Australia, Japan and the UK. IAE Magazine describes them as "Incredible" and scored them a prestigious 3.5/4 for new/emerging national artists. "Stacy's Music Row Report" gave them a 5 star rating. HWS was featured on the front page of Music News Nashville and was described as having a stage presence which is fresh, new, and professional placing them on top with those names already recognizable in the industry.
Their music consistently scored in the superior range on Radio Test Market Surveys, and has been licensed for television. HWS was honored by being named to the Featured Artists with Indie Community, Empty Vessel Music's Music Matters program, and proudly supports positive artistry with the MuZart World Foundation and Conscious Music Entertainment.
"Better Friend Next Time" was named as a finalist in the International Songwriting Competition (first honorable mention, 15,000 entries from 122 countries), the Singer/Songwriter Awards (fourth place), and made the top ten on Women of Substance Radio. In September of 2012, "Summer All Year Long" reached number 1 on the country music charts in the Netherlands.
Palette MSP and Virtual Studio Networks (VSN), located in Mt. Juliet / Nashville, Tennessee, offer world-class music studio production services driven by the talents of their founder, Jeff Silverman.