Featured Music Production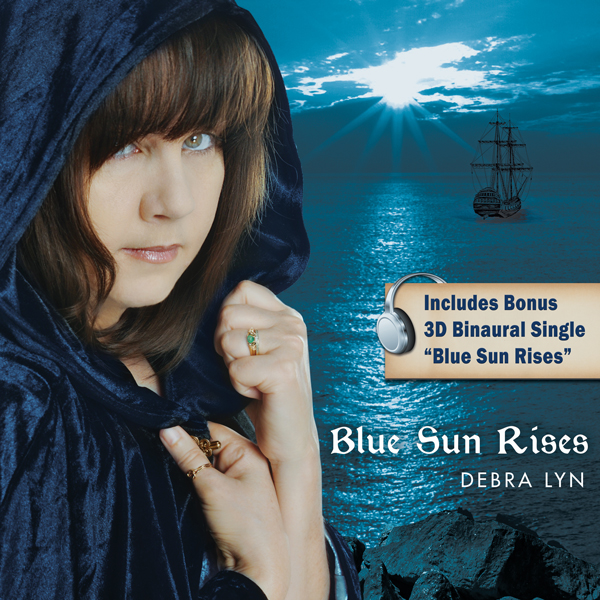 Debra Lyn - Blue Sun Rises - Includes Bonus 3D Binarual Single of Blue Sun Rises
Artist:Debra Lyn
Label: Palette Records – 2020
Produced by: Jeff Silverman
Songwriters: Jeff Silvermam and Debra Lyn
Produced, Arranged, Engineered, Mixed & Mastered by:Jeff Silverman, Palette Music Studio Productions (MSP), Nashville, TN Performed: Baritone and Acoustic Guitars, Bass & Background Vocals
Comments: "Blue Sun Rises" Debra Lyn's third CD for Nashville-based Palette Records, brings together traditional music that clearly speaks to Debra's Irish/Scottish/English heritage and intricately weaves these influences with original material.
Break out the headphones and listen to the new "Blue Sun Rises" 3D Binaural Headphone Mix. This is included on Debra Lyn's newly remastered 2020 re-release of "Blue Sun Rises and a Stereo to 3D binaural Comparison video below.  "Workin' For The Money" was HMMA nominated for best Americana/Folk/Acoustic and "Wayfaring Stranger" was nominated for Producer / Production! LISTEN WATCH AND READ MORE!
• Click here for full review:  Debra Lyn's "Blue Sun Rises" is Celtic Music with Exquisite Tone by John Apice.
• Click here for full review : Blue Sun Rises" receives a five star rating from Stacy's Music Row Report.
Credits
Produced, Arranged, Engineered, Mixed & Mastered* by:
Jeff Silverman at Palette Music • Studio • Productions (MSP)
Mount Juliet / Nashville, TN
www.PaletteMusic.net (MSP)
www.VirtualStudioNetworks.com (VSN)
*Jeff Silverman/Palette Studio is a Certified Apple Digital Masters Mastering House, Approved by Apple, Inc.
MUSICIANS:
DEBRA LYN: Lead and Background Vocals, Mountain Dulcimer on Tracks 1, 4, 8, 9 and 11, Bass on Devil With The Blue Eyes, Clawhammer Banjo on Wayfaring Stranger
Debra Lyn is an award-winning, Nashville-based singer/songwriter/musician. Blue Sun Rises is her third album released on Palette Records. She is the writer/cowriter on seven of the original songs featured on the album.
 JEFF SILVERMAN:  Baritone Acoustic Guitar on all songs except for track 10, Bass on all songs except for tracks 8 and 11, Background Vocals on tracks 3, 5, 9 and 10
Jeff's nearly 40 years of experience in the music industry has included working on Emmy and Grammy-nominated projects. He has also produced, mixed, mastered, co-written, edited and performed on a number of gold, platinum and award-winning projects for artists such as Rick Springfield and Michael Peterson. Jeff is co producer and co-writer of the recently released "From The Vault (A Collection of works by Rick Springfield & Jeff Silverman)". He has also been a staff songwriter at Motown/LA and is the owner operator of Palette (MSP).
MATTHEW BURGESS: Percussion/Drums on all songs and Background Vocals on Preacher Man
Matthew has worked with artists such as Willie Nelson, Big & Rich, Gretchen Wilson, Steel Magnolia and Jewel. From a standard drum set to a djembe to a tiny triangle, he brings a sensibility and attention to detail that is uniquely Matthew.
FRANCES CUNNINGHAM: Bouzouki & Tenor Banjo
Billy Taylor
Frances was a founding member of the Irish rock band SixMileBridge and toured nationally and beyond, playing major festivals such as the Celtic Classic in Bethlehem, PA and the Milwaukee Irish Festival. She has recorded with Rhonda Vincent, Steve Delopolous and others, adding an "Irish touch" to many albums and currently plays with several groups including the Nashville Ceili Band and Chicago area songwriter Luke LeFevre. She is also very interested in Old Time Appalachian music and has had the honor of bringing the bouzouki to the Grand Ole Opry stage, playing with the Mike Snider Band.
SEAN CUNNINGHAM: Irish Flute on I Pull Me Down (The Maids of Mitchelstown), Irish Flute & Whistle on
Wayfaring Stranger, Blue Sun Rises, The Bonnie Banks o' Loch Lomond
Sean has been playing Irish traditional music on flute and tin whistle since 1996 and Highland bagpipes since 1997. He was a member of the Irish-rock band SixMileBridge and spent the better part of three years touring the country performing at festivals and concert venues and recording on three studio albums with the band. He currently lives in Nashville, Tennessee and performs with Irish musicians at various venues around town, as well as some occasional touring with the band The Nashville Celts. Sean has played on the Grand Ole Opry and the PBS television shows, Music City Roots and Bluegrass Underground. He also operates the tin whistle tutorial website Whistletutor.com
EAMONN DILLON: Uilleann Pipes & Whistle
The Parting Glass, Preacher Man, Ode To Billy Taylor (The Sun Rises Blue)
Born in West Belfast, Northern Ireland, Uilleann Piper and whistle player EAMONN DILLON has toured and recorded both as a solo artist and with a varied group of performers, touring shows and bands. Working between the US, Canada and Europe, his music has been featured on several film and television programs around the world. He has performed and recorded as a featured artist in both traditional, theatrical and mixed genre ensembles, including NEEDFIRE, JOHN MCDERMOTT, (The Irish Tenors,) CELTIC BRIDGE, KING JAMES, SARAH PACKIAM, & PALOMA FAITH amongst others.
 LILY ROSE FISHER: Irish Step Dancing
Wayfaring Stranger, Workin' For The Money
www.facebook.com/lily.r.fisher
Lily works at the Southern Academy of Irish Dance. She choreographed and performed original percussive dance steps on both Wayfaring Stranger & Workin' For The Money to give each an authentic and lively feel.
DON HART: Cello Arrangement
Ode To Billy Taylor (The Sun Rises Blue)
Don Hart is an award-winning musician with expertise in arranging, composing and producing music for live events, recordings, and print. His extensive list of clients include Trey Anastasio, Martina McBride, Collective Soul, Lyle Lovett, Widespread Panic, Amy Grant, Brandi Carlile, The Mavericks, Wynonna, Randy Travis, Suzy Bogguss, Sam Bush, Andy Williams, and numerous others. His arrangements and compositions have been played by orchestras across the United States including the New York Philharmonic, the Los Angeles Philharmonic, the Philadelphia Orchestra, and the National Symphony Orchestra.
Don received a Grammy nomination in 2006 for his arrangement of 'Scary Things' from the award-winning children's album 'Kid Pan Alley Nashville' and wrote the string arrangements on Randy Travis' 2005 Grammy-winning album 'Worship and Praise.' Seen on the 2003 CMA awards telecast, he provided the string arrangement on Martina McBride's iconic single, 'In My Daughter's Eyes.' He has also received advertising's Clio and Gospel Music's Dove awards.
JOHN MOCK: Acoustic Guitar & Bouzouki
The Parting Glass
Widely sought after as a composer, arranger, and multi-instrumentalist, John has worked with such notable artists as the Dixie Chicks, James Taylor, Dolly Parton, Nanci Griffith, Maura O'Connell, Sylvia, Kathy Mattea, and Mark O'Connor. John's credits as composer and featured soloist include performances with the Nashville Chamber Orchestra, the Nexus Chamber Orchestra, the Nashville Philharmonic, the Southwest Michigan Symphony Orchestra, and the National Orchestra of Ireland. He has also worked extensively across the country as a solo performer.
AILEEN O'BRIEN: Celtic Harp on Blue Sun Rises, Banjo on Love Will Never Die
CAROLE RABINOWITZ: Cello
Ode To Billy Taylor (The Sun Rises Blue)
Carole Neuen-Rabinowitz, a graduate of the Eastman School of Music, has enjoyed an extensive career as a cellist, working in both the orchestral and chamber music fields. Since 1995 Carole has been a full-time recording studio musician in Nashville, TN where she has performed on well over 3,000 recording sessions (over 10,000 song titles), ranging from solo cello to full orchestra. She holds the position of principal cellist of the Nashville String Machine, and also has the pleasure of working independently with many of the excellent musicians and contractors in Nashville.
Carole's recording credits include projects for artists such as; Alan Jackson, Alison Kraus, Amy Grant, Barry Manilow, Big and Rich, Bob Seger, Bon Jovi, Brad Paisley, Brandi Carlile, Brooks and Dunn, Bruce Springsteen, Carrie Underwood, Clint Black, Dolly Parton, Faith Hill, Garth Brooks, Gordon Mote, Jars of Clay, John Mayer, Kacey Musgraves, K.D. Lang, Keith Urban, Kenny Rogers, Kid Rock, LeAnn Rimes, Love and Theft, Martina McBride, Marty Stewart, Matchbox 20, Megadeth, Michael McDonald, Neil Diamond, Neil Young, Nicole C Mullin, Rascal Flatts, Ray Stevens, Reba McIntyre, Sara Evans, Shania Twain, Sheryl Crow, Smokie Norful, Tanya Tucker, Tim McGraw, Travis Tritt, Trisha Yearwood, Vince Gill, Virgin Millionaires, Yolanda Adams, and Wynonna, just to name a few. She has been a regular performer on the CMA awards show, and has participated in recordings featured in movies such as Bridget Jones Diary, Neil Young's Heart of Gold, ConAir, Hoodwinked, the Rookie, and Fireproof. 
MIKE SURRATT: Accordion
Preacher Man
Mike is celebrating 50 years in the music business. He is an Accordionist/Keyboardist, Vocalist and Drummer based in the Washington, D.C. – Baltimore, MD Area. He has performed in 20 U.S. States, Radio, TV and Cruise Ships. Mike is a full-time Musician & Composer and has produced many ensemble and solo recordings. He has five Washington Area Music award wins in their "World Music" category and is a voting Naras Member.
 JEFF TAYLOR: Accordion
The Parting Glass, The Bonnie Banks o' Loch Lomond
Jeff plays regularly as a member of the Nashville based band, the Time Jumpers, which is a virtual who's who of session musicians including artist, Vince Gill. He's appeared many times on the Grand Ole Opry backing numerous artists. Jeff has recorded with Elvis Costello, Paul Simon, Amy Grant, George Strait, The Chieftains, Martina McBride, Vince Gill and Ricky Skaggs. He was a featured artist on the Ricky Skaggs and Kentucky Thunder "Instrumentals" CD that won a Grammy in 2007 for Best Bluegrass Album.
BILL VERDIER: Irish Fiddle
I Pull Me Down (The Maids of Mitchelstown), Wayfaring Stranger, Love Will Never Die (featuring the tune The Star of Munster)
www.nashvilleceiliband.com/about
Originally from Philadelphia, Bill has been performing Irish music on the fiddle for over 20 years. He has performed and/or recorded with such diverse artists as Gabriel Donohue, Seán McComiskey, Finbar Furey, Tim O'Brien, Maura O'Connell, Russ Barenberg, Jeff Taylor, Phil Keaggy, Buddy Greene, Bryan Sutton, Michael W. Smith, Michael Card, Claudia Nygaard, Mae McKenna, William Jackson, John Mock and the Nashville Chamber Orchestra. In May of 2008, Bill was filmed for a small part in the recent Hannah Montana film being shot in Tennessee. His fiddling can be heard during the "market scene" playing an Irish jig.
CD Artwork & Design by: DLS Graphics
Photographs of Debra Lyn: MsDig Photography
BSR 3D Binaural to Stereo to Comparison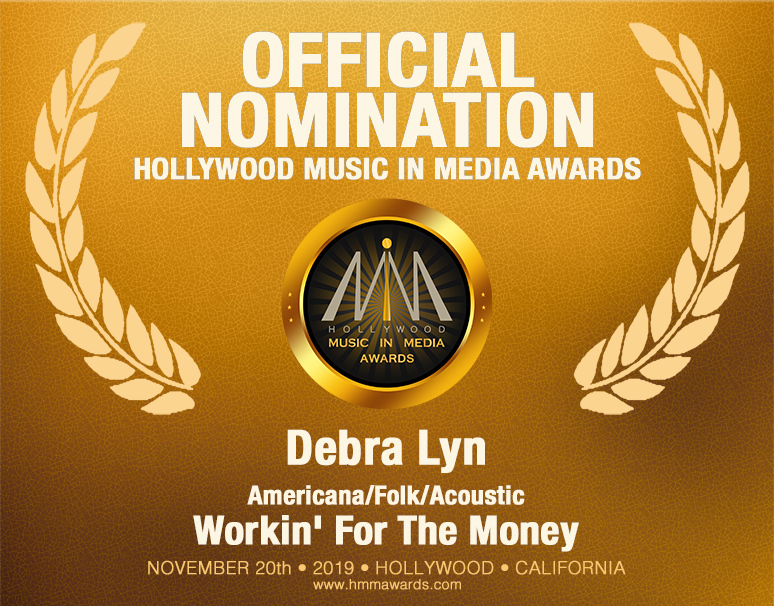 Palette MSP and Virtual Studio Networks (VSN), located in Mt. Juliet / Nashville, Tennessee, offer world-class music studio production services driven by the talents of their founder, Jeff Silverman.