Featured Music Productions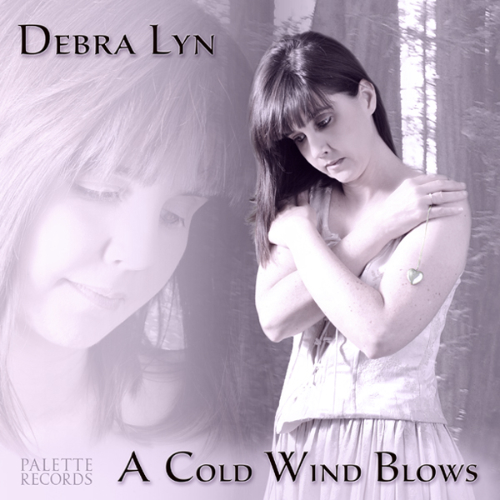 Debra Lyn - A Cold Wind Blows
Skills: Productions
Artist:Debra Lyn
Song: A Cold Wind Blows and One Hearte
Songwriters: Jeff Silverman and Debra Lyn
Produced, Arranged, Engineered, Mixed & Mastered by:
Jeff Silverman
Jeff: Bass, additional acoustic guitars and percussionn
Debra: Vocals

*Special care has been taken to master these songs specifically for iTunes in order to give everyone the best listening experience available only on iTunes.
About The Album
On March 17, 2014 Debra Lyn released her second solo studio album A COLD WIND BLOWS. Over five years in the making, Debra Lyn's A Cold Wind Blows is an invitation to experience the vast complexities
Read More
and stark, simple truths that shape our most intimate relationships, define our deepest emotions, and ultimately determine who we are… and who we aren't.
It is a vivid snapshot of a marriage rocked by infidelity and addiction, and a gut-wrenching journey into the heart of "a good wife" besieged by pain, anger, helplessness, hate and loss. And yet, astonishingly, this tale is not a tragedy.
Rather, it is a universal anthem of unwavering courage and uncommon strength — one where the battlefield isn't joined by men and women, or husbands and wives. This war is utterly within, and ultimate victory or defeat boils down to one question: what does 'till death do us part mean when the marriage dies, but the love goes on?
The answer is meticulously and masterfully revealed through each track on the wings of a cold wind; sometimes in potent gusts, sometimes in gentle breezes, and always with unforgettable impact.
In addition to Debra Lyn's vocals which have been described as "haunting," and "introspective," the album features some of Nashville's finest musicians (see credits for more info.)
Musicians
Tim Lorsch (strings): Tim has performed and/or recorded with artists such as Kris Kristofferson, Kenny Chesney, Keith Urban, Lucinda Williams and Goose Creek Symphony. He has produced critically
Read More
acclaimed records, played on thousands of recordings and has made contributions to Grammy and Emmy Award winning projects. Tim also co-wrote "With Or Without You" with Jeff and I. "A Cold Wind Blows" would not be complete without Tim's emotional and poignant performances.
Matthew Burgess (percussion/drums): Matthew has worked with artists such as Willie Nelson, Big & Rich, Gretchen Wilson, Steel Magnolia and Jewel. From a standard drum set to a djembe to a tiny triangle, he brings a sensibility and attention to detail that is uniquely Matthew.
David Flint (acoustic guitars/bouzouki/resonator guitar). David has played with Highway 101, Billy Montana and is a sought after session musician. David's meticulous parts are the bed upon which everything else has been layered and help to set the tone for the album.
Scott Vestal (banjo): Scott was the 1996 International Bluegrass Music Association's Banjo Player of the Year. He was also named 1998 Banjo Player of the Year by the "Bluegrass Now" magazine fan's choice awards. Scott has performed with Doyle Lawson and Quicksilver, John Cowan, Tim O'Brien, Ricky Skaggs,Tony Rice, Tim O'Brien, Sam Bush and many others. Scott's banjo performance creates a "Newgrass" feeling for the song "Believe" and truly compliments the rest of the album.
Randy Kohrs (dobro/banjo): Randy recorded, produced and performed on the 2008 Grammy Winning CD, "The Bluegrass Diaries" by Jim Lauderdale. Randy is a sought after session musician and has played on over
500 CDs including projects by Dolly Parton, Tom T. Hall, Sara Evans, The Wreckers & Little Big Town.
"I'll Always Miss the Love I Left Behind" is a remix from Debra's previous release on her "I Can't
Remember To Forget You" album. This new version is much more acoustic based and brings Randy's dobro performance front and center where he can be truly be appreciated.
Jeff Taylor (accordion): Jeff's great performance on "Drunken Fool" creates the tongue and cheek barroom atmosphere for this song. Jeff plays regularly as a member of the Nashville based band, the Time Jumpers, which is a virtual who's who of session musicians including artist, Vince Gill. He's appeared many times on the Grand Ole Opry backing numerous artists. Jeff has recorded with Elvis Costello, Paul Simon, Amy Grant, George Strait, The Chieftains, Martina McBride, Vince Gill and Ricky Skaggs. He was a featured artist on the Ricky Skaggs and Kentucky Thunder "Instrumentals" CD that won a Grammy in 2007 for Best Bluegrass Album.
Steve Stokes (fiddle): Steve has toured with Josh Turner, John Michael Montgomery, Blake Shelton and Trace Adkins. "So Long Since September" is the second remix from Debra's "I Can't Remember To Forget You' album. This new version features Steve's Celtic style fiddle performance matched by David Flint on acoustic guitar. This will leave you wanting to hear more!
Tyler Reese (acoustic guitar). Tyler's bluesy guitar playing is featured on Debra's song "Till I'm Gone" and brings an interesting and new flavor / twist to a few other tracks on the album.
Dave Francis (upright bass, acoustic guitar) on "With Or Without You"
Jenny Johnson (background vocals) on "With Or Without You."
Jeff Silverman / Palette (MSP) music • studio • productions: Jeff played bass, additional acoustic guitars and percussion. Jeff's nearly 40 years' of experience in the music industry has included working on Emmy and Grammy-nominated projects. He has also produced, mixed, mastered, co-written, edited and performed on a number of gold, platinum and award-winning projects for artists such as Rick Springfield and Michael Peterson. Jeff is co producer and co-writer of the recently released "From The Vault (A Collection of works by Rick Springfield & Jeff Silverman)". He has also been a staff songwriter at Motown/LA and is the owner operator of Palette (MSP).
Video
The "A Cold Wind Blows" video was directed, photographed and edited by Jace Smith. Jace is an award-winning cinematographer who has worked with Guns 'n Roses, Paula Abdul, Toto, Alice Cooper, Great White, to name just a few.
Lisa Rains plays the part of the "other woman."
Joel Cowan, Jr. is the "cheatin' husband."
Photography
Photos of Debra Lyn are by: Jenny Johnson, J Willowtree Photography
About Debra Lyn
In 2013 Debra Lyn and Jeff Silverman founded Palette Records: "A record label created by artists – for the artists. The label was created as a vehicle to not only showcase the artists, but to also channel and
Read More
and share all of their individual efforts in promotion and marketing so that they are beneficial to the label as a whole. The current roster includes artists that each have their own unique style and vision. "A Cold Wind Blows" is the first full length album to be released on Palette Records.
In addition to being a performer/singer-songwriter, Debra has 20+ years of administrative experience that she brings to the label. She is looking forward to using these skills to promote her new album and Palette Records.
Earlier Down The Road . . .
Originally from upstate New York, Debra's musical interest was nurtured by her grandmother, Betsy Lewis, who was also a performer during the World War II era. When she was twelve years old Betsy gave Debra her first guitar. Before too long Debra was playing music around the campfire, entering talent contests and performing with local country music bands. Debra's first band, Cimmeron won the Northeast Country Music Association's "Sunrise Award" for best new country act. Cimmeron went on to release the Indie single "My Heart's True To You," co-written by Debra, which received airplay on country radio stations from New York to California.
In 2002, Debra and her band, Soulgrass, completed their self titled CD. Two singles, including an original written by Debra, were released in the U.S. on the "Prime Cuts of Bluegrass" compilation CD. Nearly 400 stations reported airplay for these singles. The Soulgrass version of "Love Please Come Home" was also added to the playlist for cable television's "Music Choice." Soulgrass performed at numerous venues throughout the southeastern U.S. such as Nashville, Tennessee's famous Station Inn. Debra and Soulgrass were also featured performer's on many live radio and television programs in Kentucky, Indiana, North Carolina and Tennessee.
In 2009 Debra released her "I Can't Remember To Forget You" Album, her first collaboration with producer, Jeff Silverman. Ten of the songs on this album were written by Debra and Jeff. Also included is a unique remake of Harry Chapin's classic song, "Cats in the Cradle." A video for the album's title track was produced by Shari Belafonte and Sam Behrens for Sowelu Entertainment. A new video and single were also released in 2011 for "I'll Always Miss The Love I Left Behind."
In 2013, Debra released the holiday song, "Save the Mistletoe For Me" written by Jeff Silverman and Pamela Philips Oland. To quote Stacy's Music Row Report, in Nashville: "With the right exposure, "Save The Mistletoe For Me" could be a perennial Christmas hit."
CD Reviews
A Cold Wind Blows, meaning both the title song and 10 selections that follow, details the different phases of relationships. Debra Lyn achieves this with vocal performances so compelling that listeners have
Read More
a blueprint, courtesy of one of the more pleasing and clear voices of experience; a singer whose songwriting pen adds an ink-filled flourish consistent with the creative license of imagination.
Debra Lyn's second studio album, over five years in the making, is yet another collaboration between the singer and her husband, Jeff Silverman. Debra's co-writer on 6 of these 11 songs (including With or Without You, with a theme of expected, impending loss that Lyn and Silverman co-wrote with the song's co-producer and co-arranger, Tim Lorsch), Jeff also produced mixed and engineered these songs.
Debra's measured, eerily uncanny approach to her performance of the title song, introduces the recurring characters in these songs through the lens, and familiar country-music theme, of marital intimacy turned triangular in scope.
One Heart underscores the no-holds-barred morality play theme of these songs, paying particular attention to the fallout from an adulterous relationship from the perspective of each of the parties it touches.
Swim the River is a song of determination to preserve (what's left of) a relationship, while Closer to Goodbye is the acceptance of what might be the inevitable "other side" of that same coin (i.e., an acceptance, if not an embracing, of the truth as reality sets in).
Believe, "an introspective view on depression," escapes a maudlin denouement, courtesy of the musical offer of a credible lifeline.
Drunken Fool is an otherwise self-explanatory assessment and resulting ultimatum that segues into If I Never Wake Up Again, another example of the other side of the same coin in which the protagonist weighs her alcohol-infused "choices."
I'll Always Miss The Love I Left Behind (remix) is a wistful consideration of what might have been, while So Long Since September (also a remix) is a song of separation resolved (apparently) by a happy ending.
The album's finale, Till I'm Gone, paints a picture of a woman strong enough to leave a relationship to which only she appears committed, but not without the anguish of a woman still in love with a man unable to value her as she now must (learn to) value herself.
These songs will resonate with those who appreciate Debra Lyn's artistry and the sentiments of these lyrics, especially if they identify with the situations portrayed in these songs.
The CD received a four star rating from Stacy.
Palette MSP and Virtual Studio Networks (VSN), located in Mt. Juliet / Nashville, Tennessee, offer world-class music studio production services driven by the talents of their founder, Jeff Silverman.