Featured Music Productions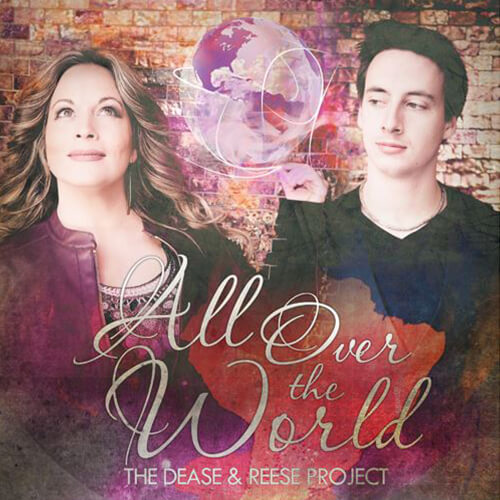 Notes from Jeff:
I have known and worked with Elisa Fiorillo-Dease since she was 15, & feel without a doubt, this is her best work to date! A true expression of who she is now, personally & musically. Tyler Reese also did a stellar job on the project as co-writer and guitar player extraordinaire!
With Elisa based in Las Vegas, Palette's (VSN) Virtual Studio Networks set up made it possible for Jeff, Elisa and Tyler to connect in real time throughout the entire recording, mix and mastering process of the album.
I'd like to thank all the great musicians that contributed so much in the making of this project. Matthew Burgess: drums and percussion, Tim Lorsch: strings – Roy Agee: Trombone & Horn Arrangement- Vinnie Ciesielski: Trumpet- Tyler Summers: Sax/Bari & yours truly on bass! 🙂
About Dease and Reese:
Singer-songwriter Elisa Fiorillo Dease (a.k.a. Elisa Fiorillo), who has credits to her name including: Top 10 Single "Who Found Who" with Jellybean Benitez… Top 26 Single "On The Way Up" that she co-wrote with Prince… has toured with Savage Garden … and is currently a member of Prince's band The NPG, teams up with 20-year-old guitar phenom, and Nashville session player, Tyler Reese to form The Dease & Reese Project. The first full-length CD for The D&R Project, "Life in 20" was released on June 3, 2014.
The first single "All Over the World", was written by Dease during a very turbulent flight while on tour with the NPG. Reese was able to interpret the song with aspects of traditional, acoustically based, R&B and a rock edge.
Dease was first introduced to the young virtuoso from Berklee when she received a guitar track from Reese to write lyrics to. Longtime friend & producer Jeff Silverman (former co-producer, co-writer and lead guitarist for Rick Springfield) made the introduction. After some initial collaboration, Reese flew out to Las Vegas and the duo commenced an intensive writing collaboration resulting in "Life in 20". The goal became to cut a live, acoustic album filled with Pop, R&B and Jazz-infused flavors into one melting pot.
For more on Dease & Reese and Elisa Fiorillo please visit the websites below:
Palette MSP and Virtual Studio Networks (VSN), located in Mt. Juliet / Nashville, Tennessee, offer world-class music studio production services driven by the talents of their founder, Jeff Silverman.