Featured Music Productions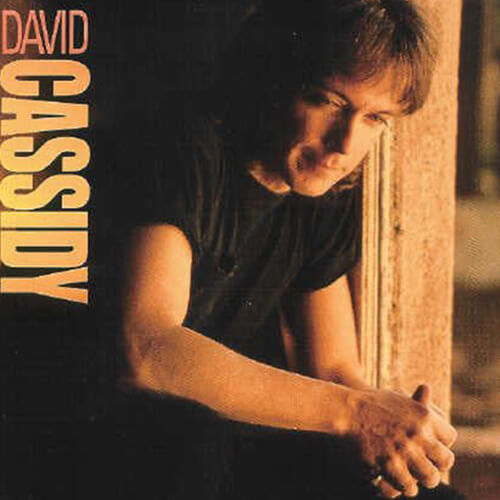 Comments:
David first rose to stardom as Keith Partridge on the 1970s television show "The Partridge Family." The Partridge Family and David had seven chart-topping singles and their song "I Think I Love You" became the best selling record of 1971. You can hear a sample of this at the beginning of "Hi–Heel Sneakers." David's career spanned four decades  as an actor, songwriter and performer.
Notes from Jeff:
I met David through an A&R friend and supporter of mine, the late John Carter. John and I worked hand in hand on this project. A little tidbit of history… While John was the A&R "man" at Capitol / Atlantic Records, he was best known for reigniting Tina Turner's career in the 1980s. Because of Carter's belief in Tina, her album "Private Dancer" sold more than 20 million copies and made her a global superstar. Carter also worked with Bob Seger, the Steve Miller Band, Sammy Hagar, Bob Welsh and the Motels.
I worked on 2 songs for this CD project. David and I continued to work together on several other songs after that project. I have to give thanks to Paca Thomas, for his amazing support, playing, programming and technical ingenuity in helping me with this project.
Palette MSP and Virtual Studio Networks (VSN), located in Mt. Juliet / Nashville, Tennessee, offer world-class music studio production services driven by the talents of their founder, Jeff Silverman.