Featured Music Productions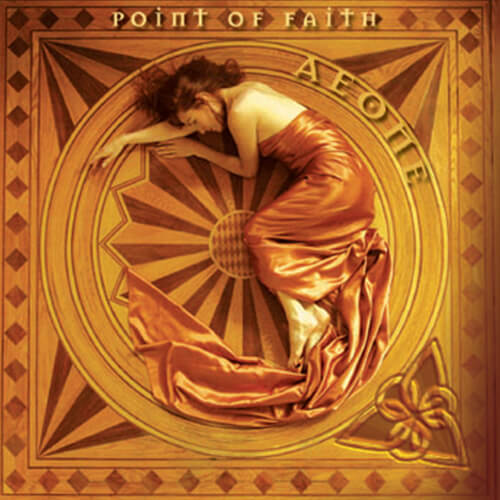 Aeone - Point of Faith
Skills:
Productions
Artist:
Aeone
CD:
Point of Faith
Angleterre Music (Indie Release) - 2002
Song:
She Walks With Me
Written, produced and arranged by:
Jeff Silverman and Aeone
Mixed and Mastered by:
Jeff Silverman, Palette Music Studio Productions (MSP), LA
Jeff:
Bass, Mandolin, Drum Programming & Additional Sound Design
Aeone:
Vocals, Keyboards and Additional Sound Design
She Walks With Me:
Review – "Cat Communications"
She Walks With Me is co-written and produced with Jeff Silverman and is an indication of how well Aeone co-writes with another exceptionally skilled and talented composer/producer. The Celtic veils that are lowered and raised throughout this song are timeless in their entirety and again we are treated to the eastern insertions one wouldn't normally expect to find in such a remarkable track.
Review – "Musical Discoveries"
Layers of vocals in "She Walks With Me" are contrasted by Middle Eastern-style instrumentals as Aeone's lead vocal is contrasted by further whispy backing harmonies giving the track tremendous depth. Listen for the robust bass rhythm from Jeff Silverman in the arrangement of this track.
Review – Musical Discoveries
Aeone quote
"Jeff also co-wrote and co-produced "She Walks With Me" with me – a welcome collaboration. As he was involved in mixing the whole project, he was very much in touch with the energy and feeling of the work. "She Walks" is a sort of modern madrigal with a really unusual sound and rhythm to it and unique vocal melody. I really love the way it turned out, ¬otherworldly and mystical yet contemporary. Jeff also played bass on all the songs and mandolin on "She Walks," quite fabulously I might add!"
"POINT OF FAITH" ALBUM QUOTE
Point of Faith is an absolute must for anyone who has a discerning ear and for anyone with a heart and soul in need of nourishment, and I suppose that pretty much means all of us!
-Colin Lynch, International Online Music
Excerpt from Aeone's "Point Of Faith" interview on Musical Discoveries:
Aeone quote "Jeff Silverman's creative contribution to POF has been enormous. He is a true genius in terms of mixing (and mastering). As he is himself a musician, he has a really musical sensibility that he brings to his work.
Some of the songs were massive in terms of the amount of vocal tracks and the instrumentation and were absolute monsters to mix. It took a lot of skill for them to find their place. To me, it takes a true master to have brought out all the nuances of this album as the songs were so complex and varied. Jeff made it an art form."
To read more about Aeone, please visit her website:
www.aeone.com
Palette MSP and Virtual Studio Networks (VSN), located in Mt. Juliet / Nashville, Tennessee, offer world-class music studio production services driven by the talents of their founder, Jeff Silverman.